Greek heritage is considered to be one of the wonders of the world. A fascinating mythology, the wisdom that sprung from ancient times, unique monuments attracting millions of travelers and a civilization that influenced the course of history in the whole world…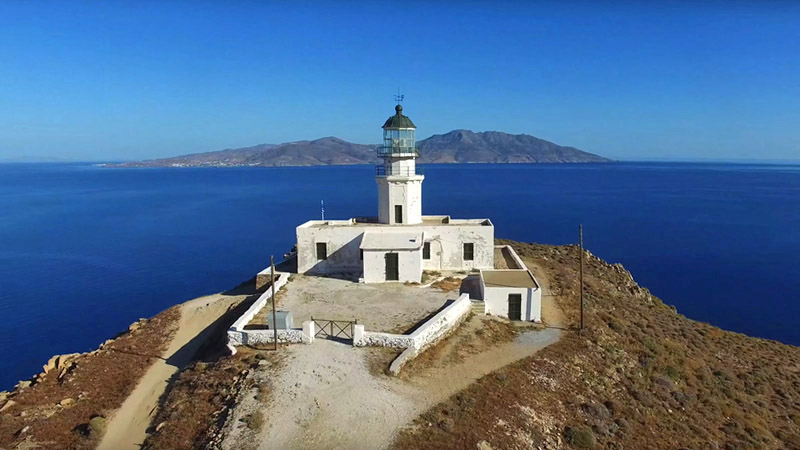 Standing proud and beautiful among the Cyclades, Mykonos and the neighboring magical Delos Island have a heritage that is a wonder in itself. According to mythology the island of Mykonos that was named after the son of the King of Delos, was in fact formed by one of the Titans who, after being killed by Hercules during one of his epic feats, was thrown in the Aegean and transformed to a rock.
During ancient times Mykonos, like the rest of the area, developed a very important culture, reflected among other in the legendary Mykonos Vase, the earliest amphora ever found on Greek ground. In 1207, the Cyclades came under Venetian domination and in 1537 it was the turn of Turks to occupy the region, along with the rest of the country. The inhabitants of Mykonos joined Manto Mavrogenous, a very courageous, well-educated wealthy aristocrat who led the cause and together they offered all their ships and crew for the struggle against the enemy. As a result of the famous 1821 Greek revolution, in 1839 Greece became an independent state. In 1873 a very important excavation, carried out by the French School of Archaeology, began in the neighboring Delos islands bringing these two Aegean gems in the center of the world's attention.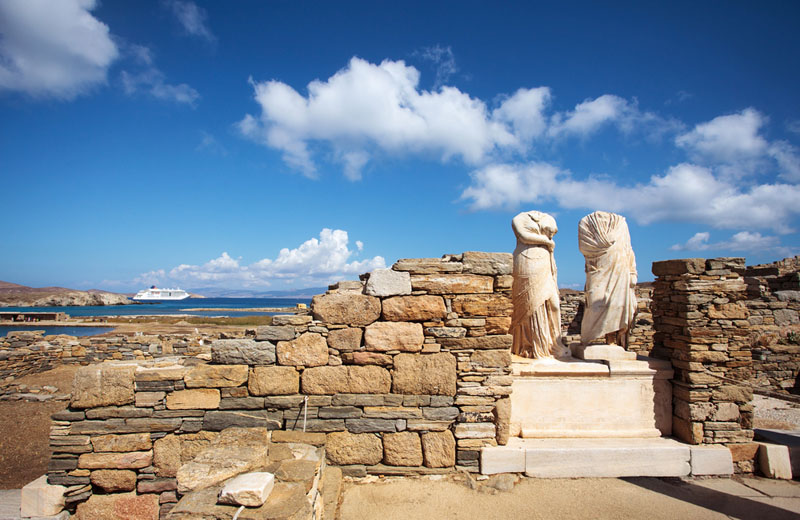 Sightseeing in Mykonos
So, here is what you MUST see when in Mykonos:
Delos Island, They say that its breathtaking archaeological site offers the most stunning sunset view in the world
The famous Windmills. They are Mykonos' "logo" and are definitely worth visiting
Little Venice. These small houses with their balconies hanging over the sea are one of the most romantic sceneries on the island
Armenistis Lighthouse. Still functioning and beautiful it is located 6,5 km away from Chora (the main town)
Archeological Museum. It is one of the oldest in Greece and contains, among other, treasures found in the neighboring island Rhenia, including 9th- to 8th-century BC ceramic pottery from the Cyclades
Aegean Maritime Museum. All about maritime history and the history of the merchant ship in the Aegean Sea
Paraportiani church. One of the most picturesque churches in Greece, famous for its architectural design