We often hear the saying, "A picture is worth a thousand words". Well, when our guests May and Dewan shared their photos and videos from their August 2023 stay at our stunning M-Four Villa in Mykonos, it felt like a million words — and we couldn't wait to share their incredible experience!
May and Dewan's (a.k.a. @exoticjetsetters) journey began with a desire for an unforgettable escape from the hustle and bustle of daily life. They chose Mykonos, and more specifically, our M-Four villa, to be their haven of relaxation and adventure. Needless to say, we were thrilled they selected our villa for their vacation!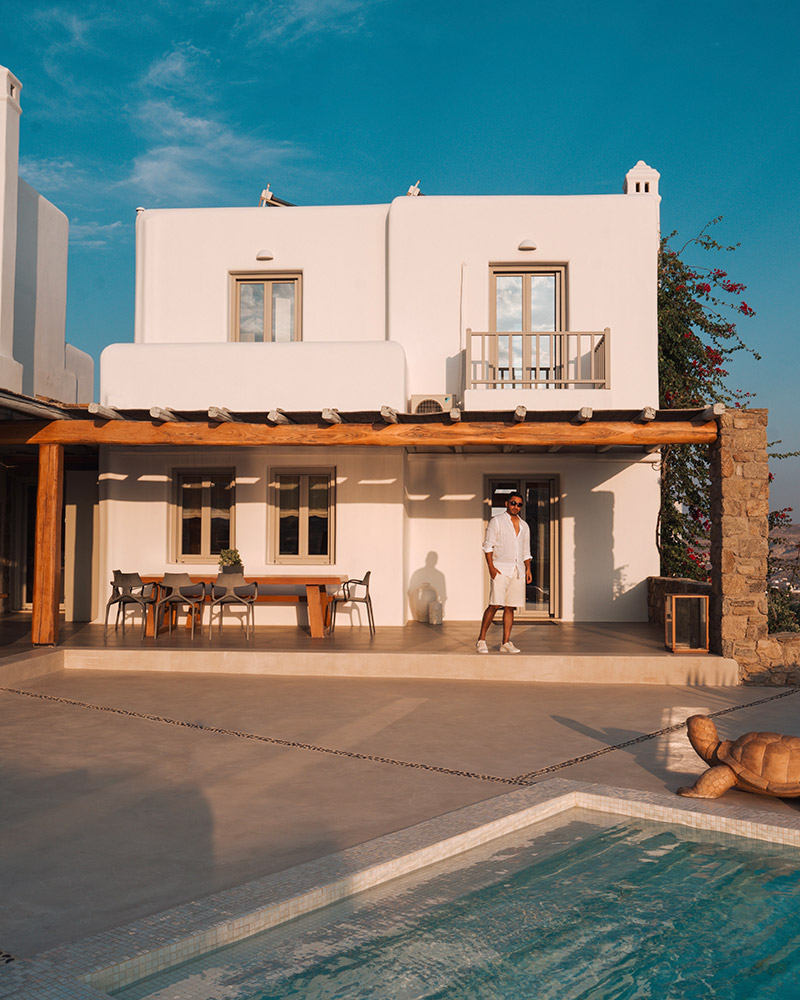 Upon their arrival, May and Dewan were welcomed by the breathtaking views of the Aegean Sea that M Mykonos Villas are known for. Nestled among the picturesque landscapes of Mykonos, M-Four offers a unique blend of serenity and luxury.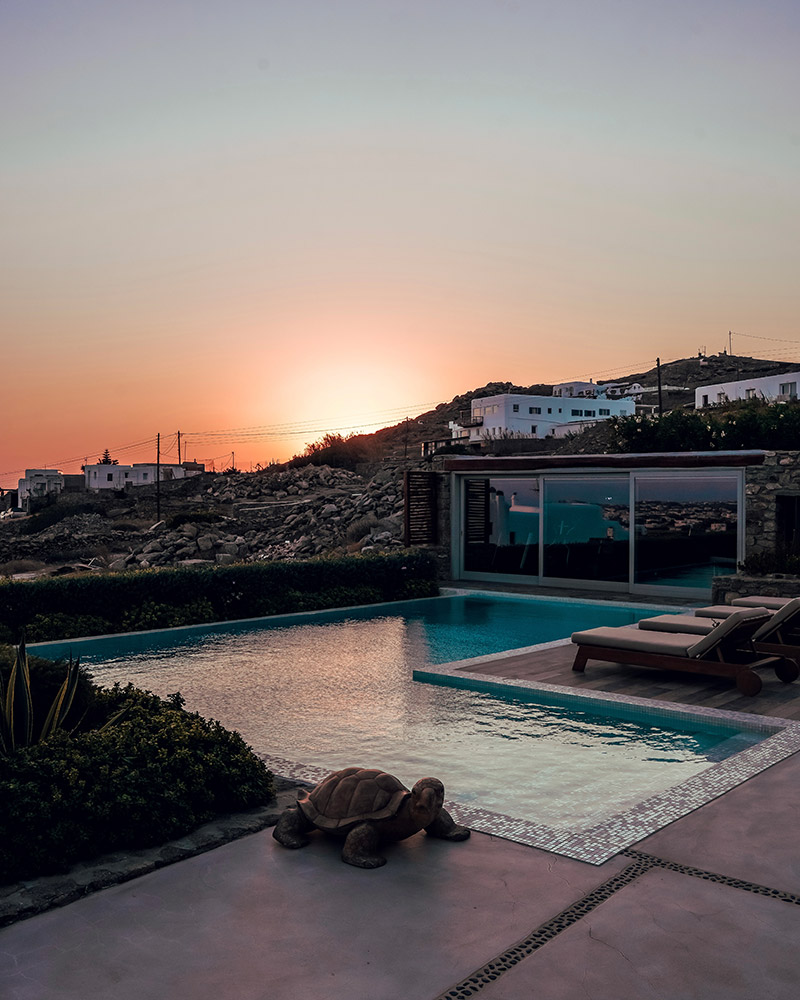 From their first day, our esteemed guests immersed themselves in the beauty of the island, exploring its sandy beaches, vibrant streets, and charming local culture. But it was their evenings at M-Four that truly captured their hearts.
Their days were filled with relaxation by the infinity pool. The poolside loungers offered the perfect spot to unwind with a good book, a refreshing cocktail or —why not?— a mouth-watering dessert!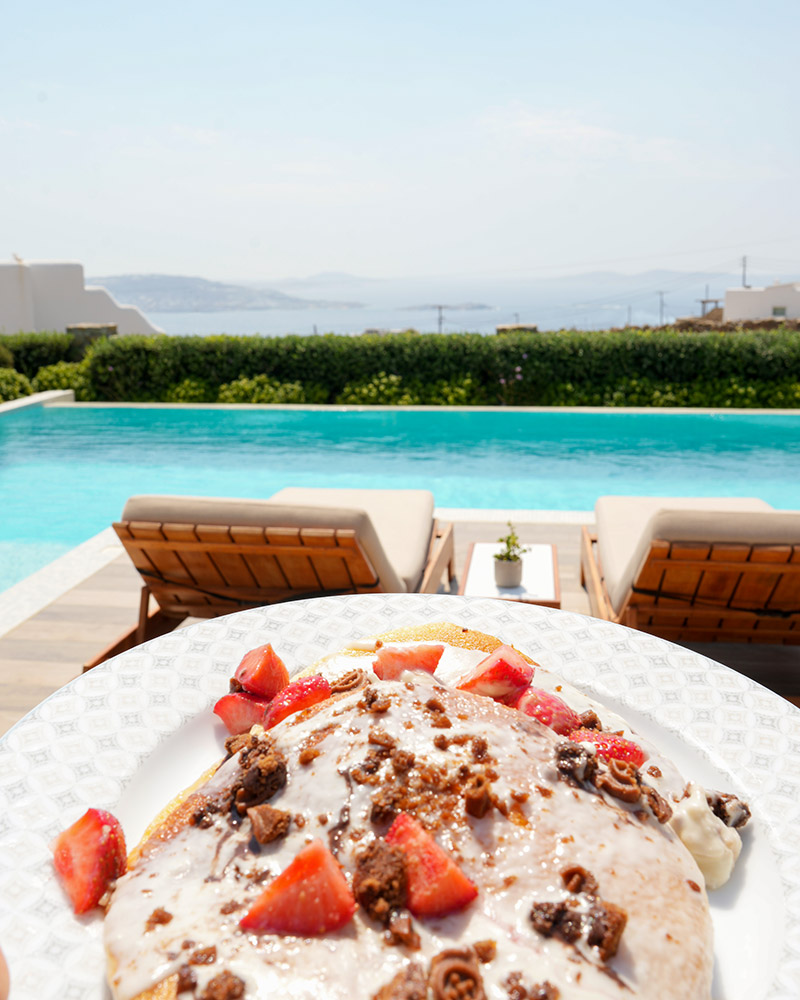 It's incredibly rewarding to see our guests' dreams come true during their stay. We're honored to have been a part of May and Dewan's unforgettable Mykonos adventure. Their photos and videos are a testament to the magic that can be found at M-Four villa!
To May and Dewan, we extend our heartfelt gratitude for choosing M-Four as your home away from home. We can't wait to welcome you back for another incredible vacation!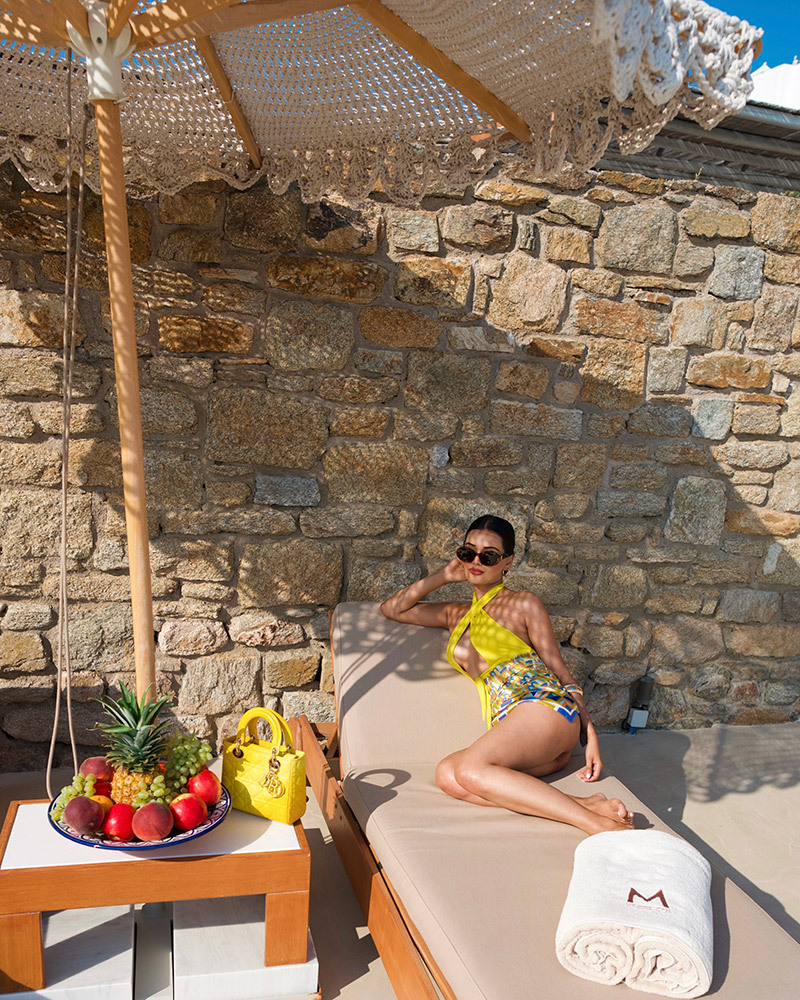 ---
If you're looking for a slice of Mykonos paradise like May and Dewan experienced, consider M-Four for your next vacation. Our villa is ready to welcome you with open arms and unforgettable memories. Book your dream vacation today and start creating your own magical memories!