Before planning your next holiday in Mykonos —any time after early April is a great time for a holiday in Greece and especially the Cyclades— maybe you'd like to refresh your knowledge about this amazing island. More than a history lesson, it is a way of understanding its DNA by taking a walk through time.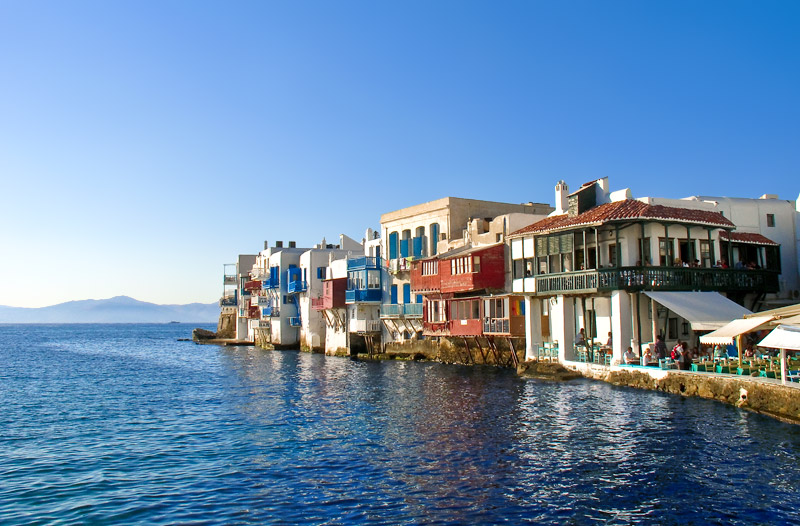 The story begins with a "conflict" about the name Mykonos. Some say that the word itself means "a mass of stones" — an explanation that fits perfectly to the looks of this rocky, dry island. Others say that Mykonos was the son of the king of Delos, Anios, who in his turn was the son of Apollo, ancient god of music. Kares and Phoenicians were the first inhabitants of Mykonos, before being expelled by the Ionians. Much later, first the Romans and then the Byzantines took over of the poor island, fortifying it against the pirate raids.
In the18th century, Mykonians were acknowledged as skilled sailors and very successful entrepreneurs in trade and shipping. In 1821, during the Greek Revolution against the Ottomans, Mykonos had a great moment when Manto Mavrogenous, an educated aristocrat much influenced by the ideas of the European Enlightment movement, spent her family's fortune to finance two armed ships and lead the most successful naval battle against the Ottoman fleet.
When the contemporary Greek State was established, the island's economy started recovering through the efforts of the locals, who revived their trade success story. But the disastrous effects of World War I forced many Greeks, including Mykonians, to migrate abroad, hoping to find a better future for themselves and their families.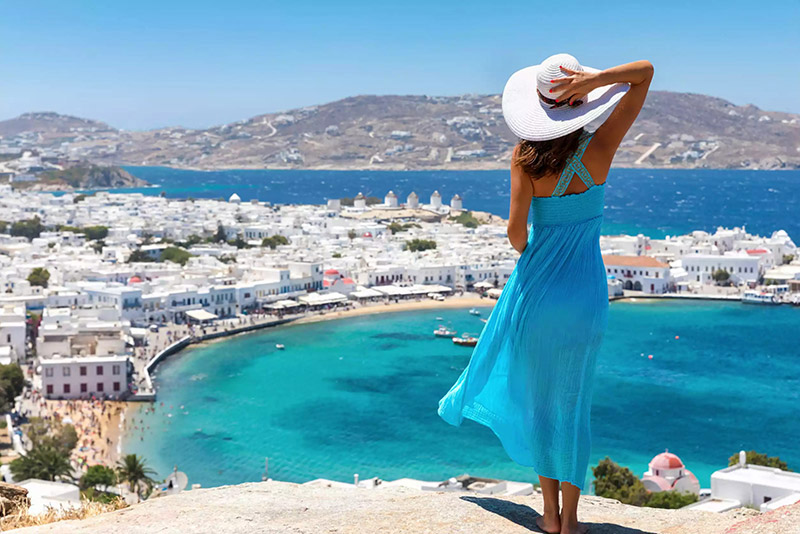 Then tourism came and everything changed. Apparently it all started back in 1873, when the French School of Archeology launched an extended excavations' plan in the neighboring Delos Island that brought to the light of day precious ancient Greek treasures, including the worldwide known temple of Apollo. In fact, the French archeologists who necessarily sailed back every night from the deserted Delos to the much more "civilized" Mykonos, were the first tourists to be seduced by its magical energy, breathtaking beaches and unique atmosphere.
As a result, ever since the early '30s, the rich and famous European aristocrats, royalties, tycoons, poets, artists and authors started spending their holidays on the "island of the winds", as it is still called due to the renowned summer meltemi wind that refreshes the Cycladic temperatures. Hence, it didn't take long before Mykonos turned into a legendary destination that attracts millions of visitors every year, offering them the experience of a lifetime!
Are you ready to live this unique experience? Book your villa in Mykonos before January 31, 2020, and save up to 25% off! Learn more here.