For those seeking a relaxing experience that includes long hours of undisturbed sunbathing and book reading, Mykonos island has some private-like beaches, too!
Forming a circle around the small, sacred island of Delos where —according to Greek mythology— Apollo, later god of music, and Artemis, later goddess of hunting were born, there are 33 beautiful islands called the Cyclades; a name originated by their cyclic position in the center of the Aegean Sea.
Among them, right next to Delos, Mykonos rises like a glowing, faultless gem, with its emblematic windmills, its hundreds whitewashed, cliff-hanging churches and its amazing landscape. This breathtaking place started attracting the attention of international jet setters in the early '50s and remains ever since a top luxury destination for celebrities worldwide. Many say that this is merely due to its spectacular golden sand beaches that became famous not only for their azure, transparent waters, but also because they are an essential part of the island's lifestyle. In the most cosmopolitan ones, sunbeds must be pre-booked while top guest DJs stay on the decks from late noon to sundown, keeping the party going strong!
Yet, for those seeking a much different experience that includes long hours of undisturbed sunbathing and book reading, followed by quite swimming in the crystal Aegean Sea, there is the "alternative" way: almost secluded beaches, like private paradises where you can explore the magic of the sea bed and, later, enjoy fresh fish, salads and iced white local wine in one of the nearby taverns!
So, if you are in for some unexpected hideaways in the hottest island of the Mediterranean, here is the short list:
1. Agios Sostis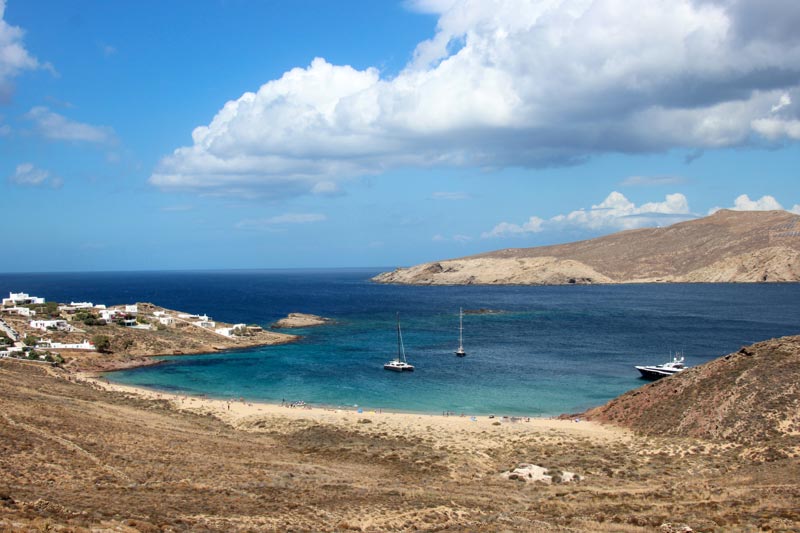 A favorite place for real connoisseurs of the island: it is a beautiful beach towards its' north end, only 4.5 km from Mykonos Town (Chora).
2. Ftelia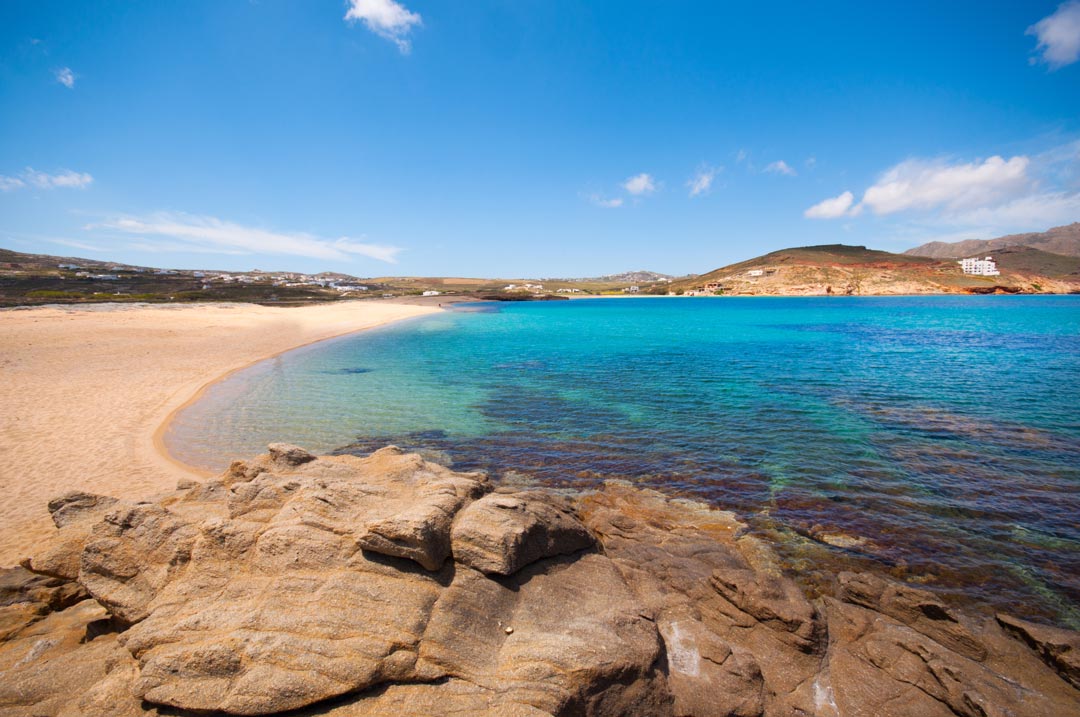 Most of the times windy and thus ideal for windsurf fans, Ftelia, located 10 km east of the Chora, is a not organized pebbled beach and one of the less crowded on the island.
3. Kappari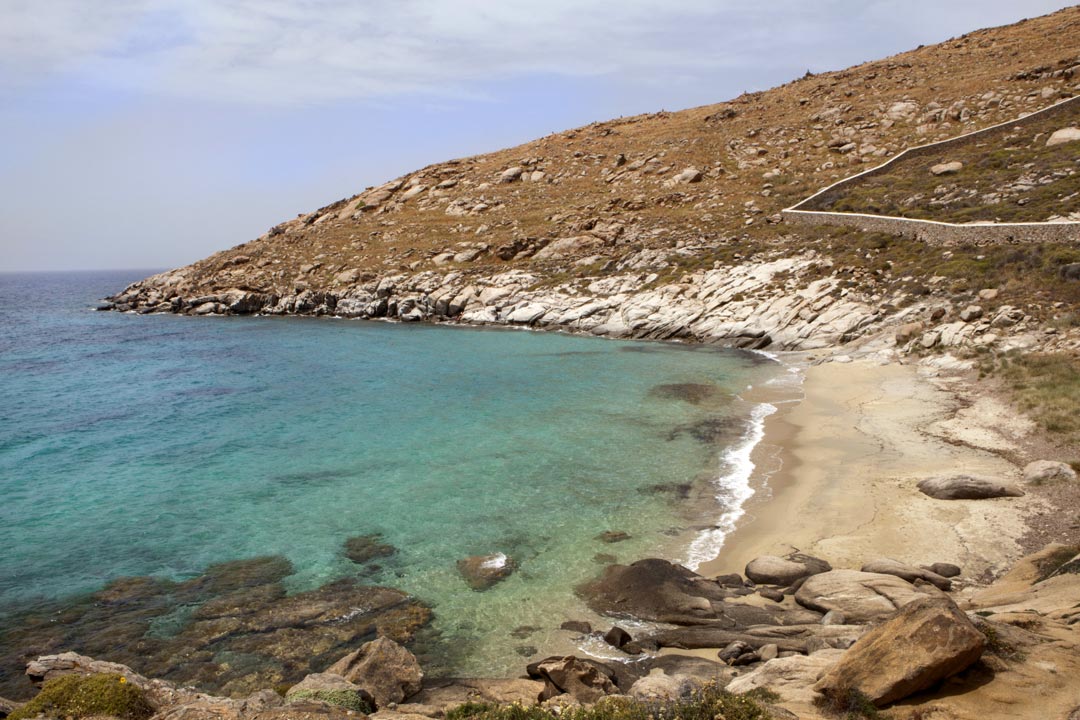 Just a few meters away from the most known Agios Ioannis beach, Kappari is a much smaller one, offering a spectacular view to the nearby island of Delos and a nudist-friendly atmosphere.
4. Fokos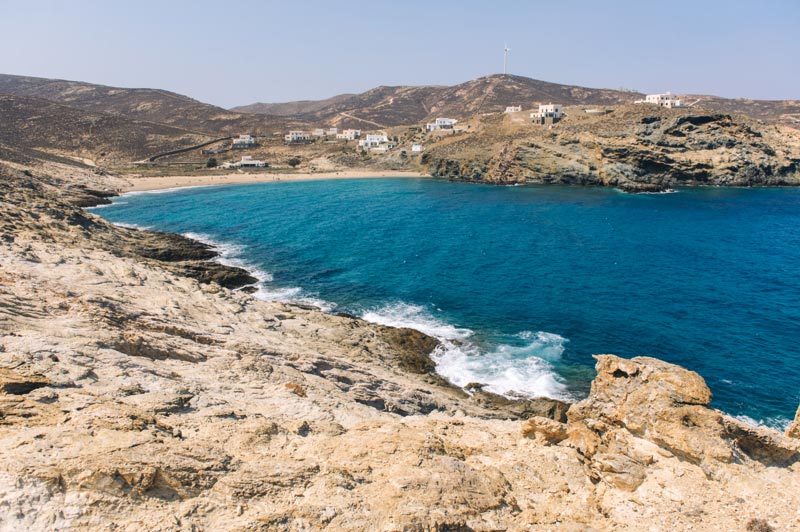 Also pebbled, not organized and nudist-friendly, Fokos, located 13 km north east of Mykonos Town, is a beautiful beach, secluded and quiet, ideal for absolute relaxation.
5. Myrsini
Very close to Fokos, Myrsini is a small peaceful sandy beach with emerald waters. It is also protected from the strong winds.
6. Loulos
Only one km from the usually crowded Kalo Livadi beach, Loulos is a peaceful spot, ideal for swimming in its crystal clear turquoise waters.
During your stay in M Mykonos Villas, just ask us to arrange for you a car rental or transportation to the destination of your wish (see our VIP & Concierge Services). Whatever beach you choose, one thing is for sure: you will enjoy crystal clear waters and immerse yourself in the inimitable beauty of Mykonos!