There are basically two kinds of summer holiday travelers: those who love spending their days at the beach, sunbathing, reading, calmly swimming when it gets much too hot and totally relaxing; and the "restless" ones. For the last, being on a holiday means having the opportunity to spend tons of adrenaline in every activity available.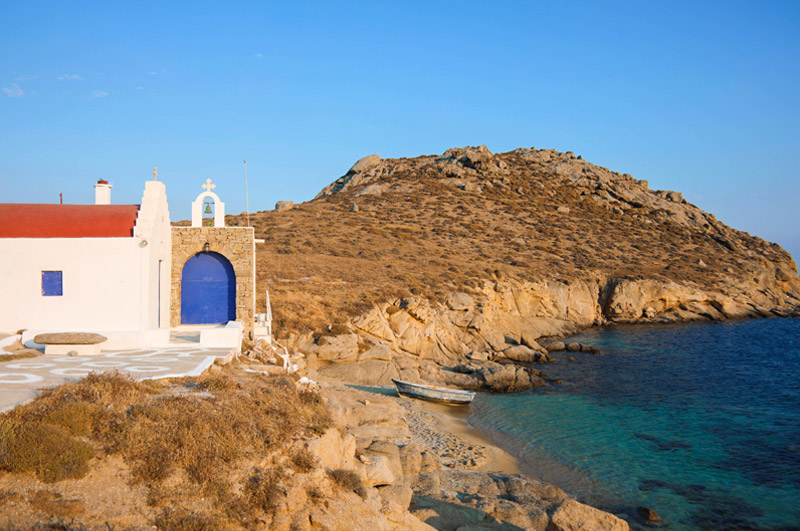 Mykonos is ideal for both kinds. The easy-going visitors can enjoy a variety of amazing, relatively quiet beaches where they can rent a sunbed under the shade of an umbrella and spend hours of bliss by the deep Aegean blue. There are also non-organized, more deserted beaches, accessible only by boat or by a 4X4 vehicle; but their visitors must be well prepared to deal with the burning sand and the lack of amenities.
As for the restless ones, their choices are endless. Being on an island it is needless to say that water sports are at the top of the list. Fun activities, like riding the waves on a "banana" tube or on elastic truck tires attached on a speed boat, don't require any professional skills or experience — provided, of course, that instructors' rules are always followed. For a higher flow of adrenaline, visitors can go for sports like sea-parachuting, surfing, wind surfing, SUP, wakeboard, kneeboard, diving, water skiing and much more. There are schools in almost every organized beach, giving lessons to beginners and renting all the necessary equipment. Again, it is very important to strictly follow the rules because the famous "meltemi" (northern cool summer wind} may get unpredictably strong, especially at the mid-day hours, putting at risk amateur sailors, flyers, divers etc. These winds are the main reason why Mykonos is acknowledged as a top destination for international wind surfers.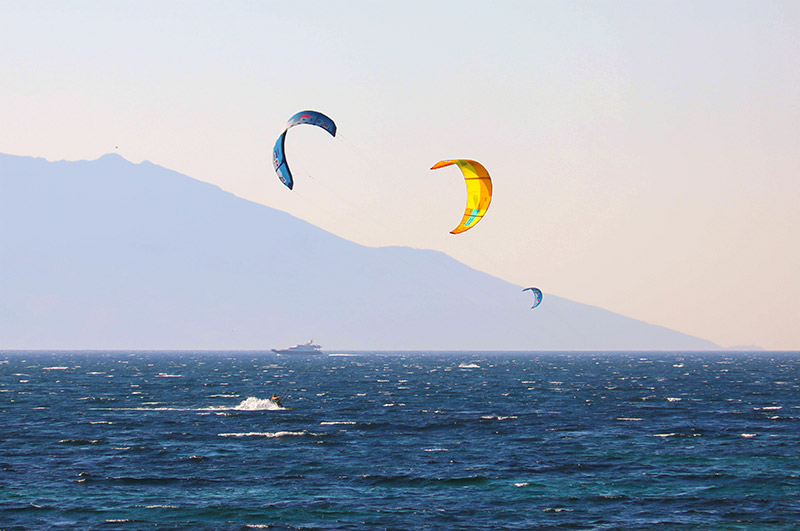 Motor yachting or sailing around Mykonos and the nearby islands can be life time experiences, especially for those looking for some adventurous magic. There are dozens of small, deserted bays with turquoise waters and spectacular underwater life, waiting to be discovered and explored by snorkeling or diving. Celebrate the end of such a perfect day with an exclusive private dinner on deck, under the stars.
Our team at M Mykonos Villas can arrange for you a yacht charter, a fascinating boat trip, cruise or excursion! Once you book with us, you have access to our VIP & Concierge services that will transform your holidays into a truly memorable experience!