Many Mykonos lovers insist that the true beauties of this incomparable island of the Aegean Sea reveal themselves only during springtime and fall. It's then, when the beaches are not packed and there is room for a relaxing promenade down the Matoyianni central alley for some exclusive shopping or a dazzling cocktail drink, before an unforgettable dining experience.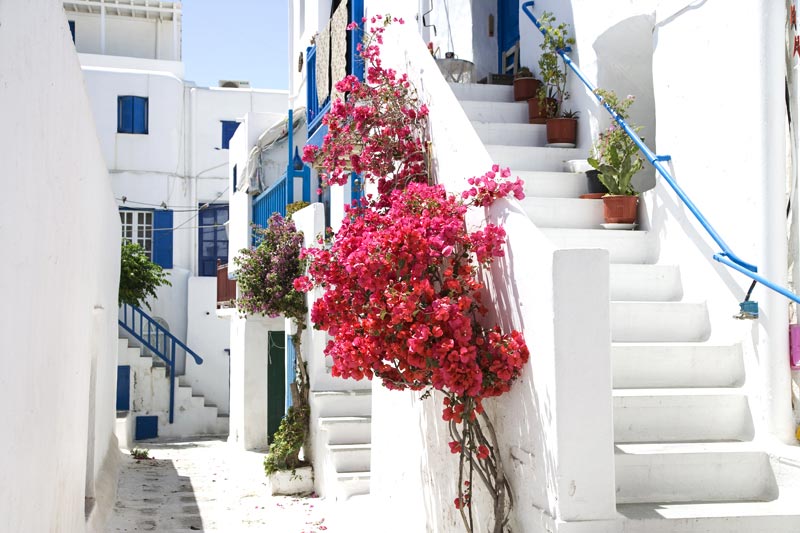 Locals also love spring. Eager to practice their long and glorious tradition in hosting distinguished guests from all over the world, they are ready to treat the first groups like royalties; maybe as a small "test-drive" before the crowds start arriving!
However, don't think even for a moment that this serene ambience means that Mykonos is still sound asleep in its winter hideout. On the contrary, due to its sweet and mild Mediterranean climate the island is already super alive and going strong! Temperatures in late April and May can easily climb up to 25°C or more, setting its amazing golden sand beaches in motion!
Now it's the time to feel like Robinson Crusoe discovering the coast of the Americas, as you can visit the most remote and breathtaking beaches, without worrying about the traffic or the possibility not to find a free sun bed. You will not be alone, of course, as there are many Cyclades' connoisseurs who know that this might be the best time of the year to enjoy the crystal clear turquoise waters and all the wonders of the sea bed. Since it is not yet time for the "meltemi" —the strong northern summer winds— you could also rent an exclusive sailing yacht and ask its crew to take you on a cruise around Mykonos and the nearby islands.
When back in town, wherever you look around you will see life: clubs, restaurants, all-day bars, taverns and shops, with their fresh whitewashed look, have their doors wide open to offer their clientele the experience of absolute private-like bliss.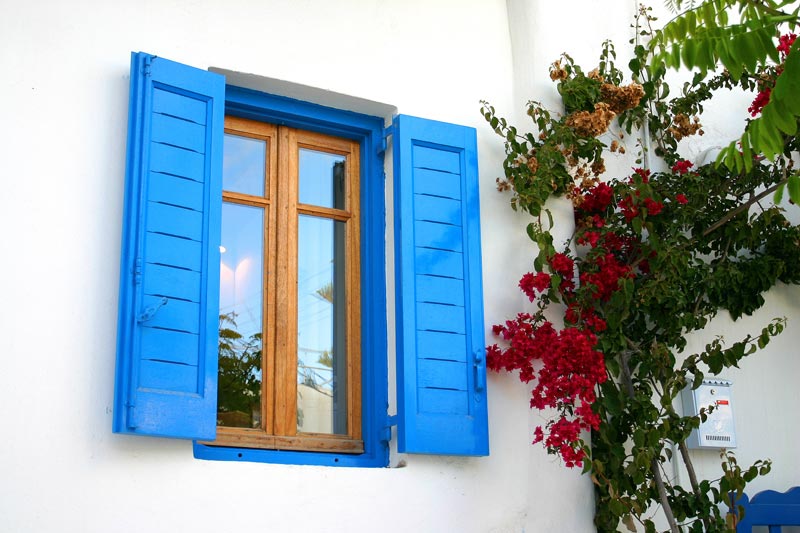 In spring, Mykonos town will show you its brightest and most elegant side, bringing everything into your hand while your mobile cameras will undoubtedly catch moments of fairytale beauty, like colorful bougainvilleas hanging in front of azure window panes, sunburn fishermen preparing their fishing nets and old ladies sitting in their courtyards, carefully selecting their hand-cut greens for dinner. This is also the time to visit usually crowded places, like museums, monasteries or Ano Mera, a quintessential village right in the heart of the island where you will try the famous "raki" a local completely transparent yet very strong drink.
Make your arrangements for a spring getaway in Mykonos and book a villa for you and your partner, friends or family! This way, when you come back in the heart of summer you will already know its most precious secrets!