In the morning before the first day of the New Year, hundreds of children alone or in small groups, carrying "childish" musical instruments like harmonicas and little metallic triangles, fly around the narrow alleys of Mykonos town, knocking on every door to sing the carols —known as kalanda in Greece— and be rewarded with home sweets, pocket money and wishes.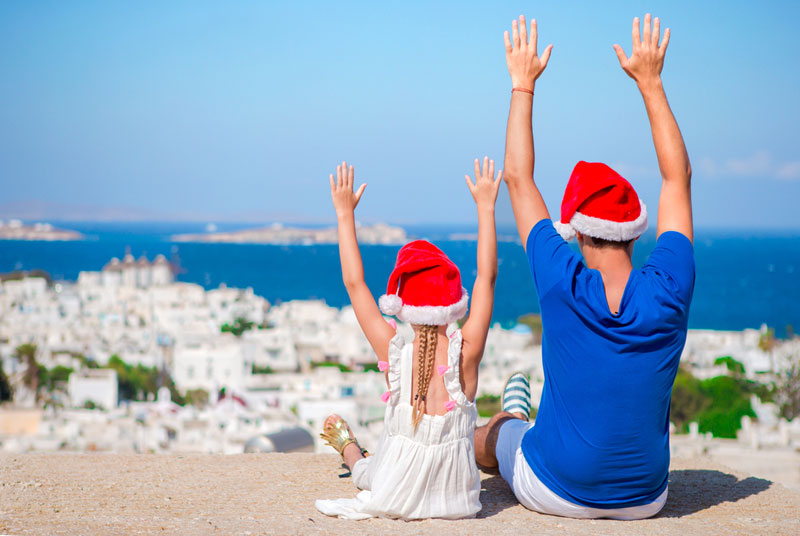 It is funny to watch them perform their festive duties, dressed like tiny Santas, with fake snow spread on their shoulders; especially when New Year's Eve happens to be a warm, sunny day, with skies of brilliant blue and with the dazzling azure sea slightly moving, like repeating its promise for a great summer lying ahead. And warm, sunny winter days are not at all rare in this blessed corner of the world!
For those who are fortunate enough to be spending Xmas and New Year holidays on the beautiful islands of the Cyclades, there is a lot of magic to be discovered: beautiful religious rituals, ancient customs revived, dancing, singing and tasting homemade culinary delicacies like melomakarona (honey cookies), kourabiedes (sugar coated almond cookies) and diples, a festive dessert made from fried dough dipped in honey. There is also the famous Vassilopita, a sweet special cake with a coin baked inside, that will bring good luck to the person who finds it!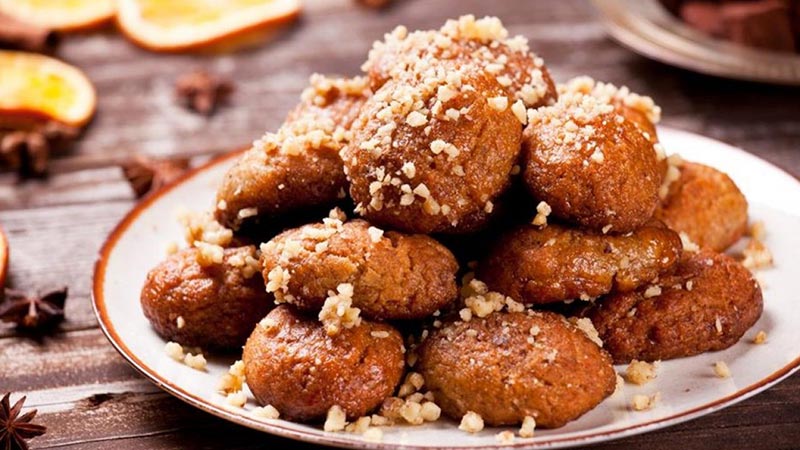 But the most spectacular feast of all is the Epiphany, celebrated every year on the 6th of January. It is a ritual through which waters are blessed with the Holy Cross. In seaside areas, the priest throws the Cross in the water and young men dive to recover it. It is believed that he who catches the Holy Cross will be blessed with good luck for the whole year!
And then, from January 7th and onwards, activities on the island change course to include the first 'official' preparations for the coming holiday season that is usually inaugurated in April, turning the party spirit on!